ZlatanIbrahimovic has a contract with Manchester United which runs up until July of 2017 but his deal with the English club could be extended for 1 more year depending on how his debut season with Manchester United goes.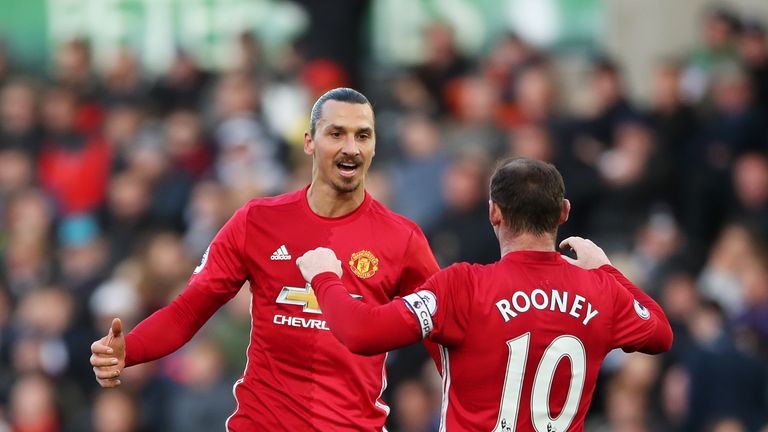 The latest Premier League match of Manchester United saw them drawing against Everton and this is the 2
nd
successive draw that the team of Jose Mourinho has experienced as they previously sustained another tie with West Bromwich Albion.
This consistent drop of points is starting to affect United's chances of snatching a direct qualification spot in the Premier League as they are slowly falling behind from Manchester City and Liverpool who are positioned in the 4th and 3rs spot respectively.
Manchester United also lost crucial points not too long ago back on March 4 after drawing with the relegation threatened club AFC Bournemouth.
These successive underwhelming results has also damaged the moral of some players in the squad of Jose Mourinho as ZlatanIbrahimovic has recently voiced his thoughts and details concerning his current situation in Old Trafford and if whether or not the Swedish attacker is interested in activating his option of extending his stay for 1 more year with the English club.
Listen, if I had something to say, I would have already said it. We are talking. If we are far from each other, if we are close to each other there is no news.
"There are still talks and let's see what happens. I'm open. There is nothing done yet.
No, no. I came here without the Champions League; I came here with the team as it was.It was not a team that was favorites to win but I still came. I came to help. I came to bring the team to higher views. Let's see what happens. Everything depends on what you want and what the club wants, what the vision of the club is. I said from day one, I don't come here to lose time, I came here to win'' Manchester United's ZlatanIbrahimovic said.