Jose Mourinho has named Anthony Martial as the most improved player at the club this term. The French star struggled last term in Mourinho's first term but he has been a key part of the team this season. The France international has netted five times and had two assists in the Premier League, which is already more than his total contributions last season.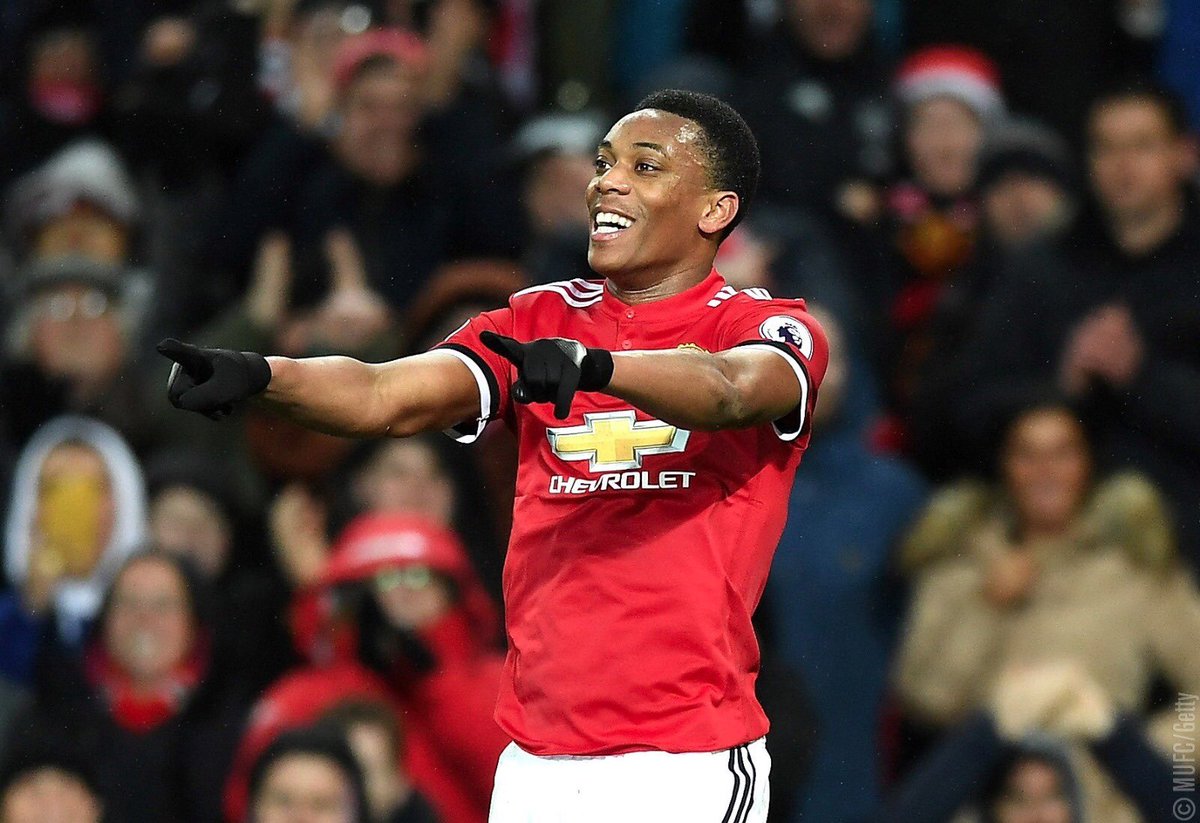 Martial has been in decent form and this made France national team coach Didier Deschamps recall the player to international duty. Martial was recently shortlisted in TFI's Young French Player of the Year award. He is in his best United form this term so it is no surprise Mourinho named him the most improved player.

"I think we had an improvement with Martial. He's scoring more goals than last season. That's why he is playing more. He has more minutes on the pitch," the coach explained.
Unlike Martial, Henrikh Mhitaryan started the new season very well but he has not been able to sustain it. Mourinho said he was not happy with the performances of the player in recent games hence the drop.
The Armenia international played many games when the season started but he has been on the bench of recent. He didn't even make the bench against Newcastle United and Basel. The Portuguese said he is not happy with "three, four or five" of the player's games.
"His performance levels in terms of goal scoring, assists, high pressing, recovering the ball high on the pitch, bringing the team with him as a number 10, were decreasing step by step.
"That was enough because the [other players], they work to have a chance, everybody works to have a chance."
The former Dortmund star is expected to feature in the league this weekend against Brighton. If he impresses heavily, he would get more game time.