Former Manchester United defender, Rio Ferdinand does not want Manchester United to let Leicester City win the title on their ground.
Leicester, who needs only 2 points to win the title, can win it by defeating Manchester United on Sunday.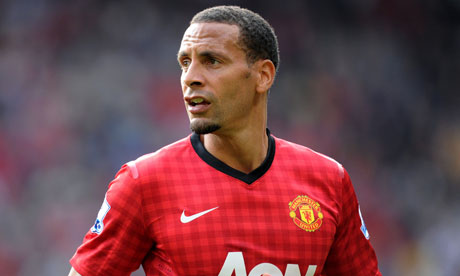 Rio Ferdinand does not want this to happen and has urged Manchester United to try and win the game on Sunday. He said that it is never a pleasant feeling for another club to win the title on your ground, and it is important that the players put in an excellent display to prevent this from happening.
However, Rio Ferdinand believes that Leicester City are a good team and that they have been consistent throughout the season and truly deserve to win the league. He added that Claudio Ranieri has done a great job in building a good team spirit in the team that has helped them to win difficult matches throughout the season.
Ferdinand has also acknowledged the contributions that     Nigel Pearson has made to Leicester City. He believes that he was the one that turned Leicester City fortunes around last season when he helped them stay in the Premier League. He said that Pearson was the one who laid the foundation, and it is now that they are reaping the benefits. Continue reading Rio Ferdinand does not want Leicester City to win the Premier League at Old Trafford